On-going Projects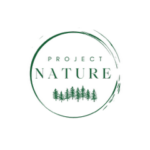 The NATURE project  on its  second year  
In order to achieve the goals of the project, it is important to identify the current situation in natural resource management education, pedagogical, methodological and legal regulation, as well as the effectiveness of stakeholders working in the field of natural resource management, their training needs and other important factors that must be taken into account so that the results of the project and the final product usability would be appropriate for existing needs.
In order to achieve this result,  in the previous project period the project partners, led by researchers from the Latvian Cultural College, conducted research on the above-mentioned issues,  involving 164 institutions and companies of various levels.
As a result  'An active, game-based methodological learning framework for capacity building in natural resources management ' was created.
In the 2nd period of the project, the research is used in the development of the serious  game NATURE  which is led by the partner: University of Thessaly (Greece)
Read more about the project in the second edition of the news here!

NATURE :  Serious Games for Natural Resource Management
We are delighted to officially announce the launch of new project NATURE , co-financed by the ERASMUS+ programme of the European Union under the grant agreement  No. 2021-1-LV01-KA220-HED-000032033
In co-operation between colleagues from   Latvia, Greece, Portugal, Estonia, Spain and  Italy the project will develop tools, promoting  key competencies in order to empower students to become active citizens designing environmentally sustainable solutions.
Our goals with this new project is
to eeducate students by  developing  soft skills that foster innovative mindsets that help students become the problem-solvers of tomorrow towards sustainable practices in the industry and society and
To train instructors by supporting the seamless integration of the proposed experiential learning design and digital learning games in existing instructional practices through reference material in diverse media
Outcomes of the project will be:
an active,  game -based methodological learning framework for capacity building in water resources management
Digital learning games and learning activities targeting student, building awareness, green skills and competencies on responsible natural resources management
Instructional support targeting educators, facilitating the integration of digital learning games in environmental education
Project duration : 1/11/2021-31/10/2023
Project contracting organization : Latvian College of Culture (LV)
Project partners : Panepistimio Thessalias ( GR),  Tallinn University ( EE), EU-TRACK (IT), Virtual Campus (PT), Universidad de Vigo (ES).
Latvia Culture college joins EURICA team.
We are excited to announce that Latvia Culture college has been invited to the EURICA  (  "EuRiCa: Europe ritual cuisine – digital presentation and preservation") project team. In fact, we are opening a new page in our training paths, as LCC has  been always in active in dialogue and research about intangible cultural heritage issues.
Together with project partners from Bulgaria, Italy and Portugal, LCC will contribute to the activities about  preservation of the ritual cuisine, its ethnocultural traits, as well as the folklore and traditions connected with it.
'Intangible culture' is  something to safeguard, but also to  celebrate.  The processes involved in preparing, serving and sharing Latvian foods and drinks might appear simple, but they often carry important social and cultural significance.Cultural elements expressed trough Latvian ritual cuisine and gastronomic traditions is shaping country's and nations living culture and we are happy to share it.
Project is co-financed by ERASMUS + programme
Project number: 2020-1-BG01-KA202-079046
TEAM_ STAR :  Enhancing enTreprenEuriAl steM Skill for new digiTal cAreeRs
We are thrilled to announce a new project TEAM-STAR , co-financed by the ERASMUS+ programme of the European Union under the grant agreement  No. 2020-1-LV01-KA201-077448
In co-operation between colleagues from Bulgaria, Greece and  Italy the project will develop tools, promoting  key competencies in order to facilitate young people transition  from secondary schools to the higher education and further to the  the job market as well as  future career prospects.
Outcomes of the project will be:
– common framework for digital entrepreneurship following the EntreComp Framework;
new curriculum for the promotion of new digital careers and enhance it through the application of the design thinking method
3D serious game environment for supporting STEM skills for students and teachers
Project duration : 1/11/2020-30/10/2022
More information may be find at : teamstarproject.eu
Project DIGICULT: Digital Presentation and Preservation of Intangible Cultural Heritage
No. 2019-1-BG01-KA202-062231
The   DigiCult project  will provide a standardized guideline and procedure to digitalize, present and safeguard ICH assets such as folklore events, music, traditions etc.
The provision of a unified methodology for ICH objects digitization is a maintenance act that helps to ensure that these intangible cultural materials will be more long-lasting as they are transferred to an additional format which is easily accessible to the broader audience (people from different generations, cultures, locations), which is the main manifestation of the innovative nature of the project.
Project results will be:
-a technological educational model and DigiCult virtual learning environment based on the contemporary ICT-based educational approaches and contents;
e-learning courses addressed to ICH digitization and practical knowledge about the standards for digital presentation, storage, and promotion aiming at the improvement of their domain-related digital skills;
Project will be implemented in co-operation with partners from Italy, Bulgaria and Greece.
Project duration: 1/11/2019-30/10/2021
For further information please visit : digicultproject.eu
Project brochure digicult_brochure_v2 (1)