Contemporary Dance Programme
The International Student Department of Latvian College of Culture at the LAC offers studies for international students in a "Contemporary dance" (Dance group manager with specialization in Street Dance) programme. 
| | |
| --- | --- |
| Title | Professional higher education study programme "Contemporary Dance" |
| Code | 41212 |
| Type and Form of Studies | Full-time tuition |
| Programme | |
| Duration | 2 years |
| Volume | 80 CP (120 ECTS) |
| Requirements for Mastering Study Programme | General secondary education |
| | |
Goal of the study program:
To provide students with the comprehensive knowledge, skills and competencies necessary to the work of dance group leader, that are in line with the requirements of the labour market situation.
Main fields of study for the qualification: street dance, show dance, popular dance, classical dance, dance composition, methodology of group management.
After the graduation, dance group leader:
masters at least one of hip-hop's cultural dance styles and has skills to perform several hip-hop dance styles;

is able to use creative

thinking

and

various

composition

techniques

in

setting

up

dance;

is able to communicate (both: face-to-face and on social networks) with children and young people of different ages, taking into account the specifications, the physical preparedness and the differences of the perception for different age groups;
is able to communicate with parents of dancers and to argue his/her dance techniques, teaching methods and work principles;
is able to write dance program's curriculum, apply for and receive the necessary licenses for creating and leading dance program or for establishing and leading dance school;
is able to plan and manage work of the dance group, including planning long-term and short-term artistic, content and financial activities;
has obtained knowledge and practical experience in music compilation, music recording, rendering (covering) music, music mastering and can work with the music assembly programs;
masters counting of music material, is able to write it down properly and to count precisely when teaching dancers;
manages different music playback formats, handles technical devices and IT to play music, capture video and manage a dance group's activities on social networks;
is able to use various training and teaching methods, pedagogical and psychological methods during the dance classes;
is able to lead all of the parts of the dance class: warm-up, teaching of the dance technique, teaching of combinations, making the choreography, repetition and cleaning of the choreography, stretching, training of the physical strength etc.;
knows and understands basics of the stage lighting.
During the study process students have 4 professional practices (each practice is 4 weeks long). Content of students' practices is defined by practice program – tasks, aims that are connected with the study courses students has passed during semester.
The studies are focused on the student's experience and besides the creative study life, Latvia offers opportunities to explore its unique culture as well as its geographical position in the heart of Europe makes many neighboring countries equally accessible.
SYLLABUS – > (Dance programme + Course Descriptions).
Please kindly note that a course is taught only if a sufficient number of students registers for it. In the case of absence of sufficient number of students, the course might be offered in the form of consultations.
PERIOD OF STUDIES
Latvian Culture College offers first level professional higher education to be obtained in 2 years' study period. Students also can choose to study for only one semester or get the credits you need. Full-time studies: Monday to Friday.
Semester
February – June
September – January
DIPLOMA
After graduation students receive diploma of 1st level professional higher education.
First-level professional higher education (college) programmes comprise 80 –120 Latvian credit points (120–180 ECTS) and lead to a CEDUC 4th level professional qualification, reference to 5th level qualification within European Qualifications Framework.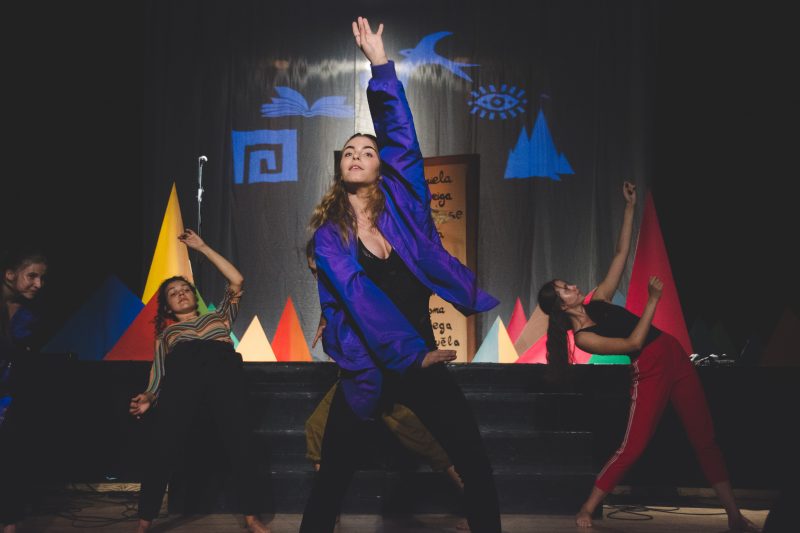 SUPPORT FOR INTERNATIONAL STUDENTS
The International Student Department offers comprehensive support to foreign students: assistance with study planning, tips for finding accommodation, effective adaptation to college life.
STUDY RESOURCES
Free-access databases
Accredited library
Fully equipped lecture-rooms
Exhibition hall, photo studio, great hall with stage
Dancing studio
Art studio
Photo, video and audio equipment for study process
Free-access Wi-Fi